It's only March, I know, but my TBR pile is already exploding with new arrivals. 2017 seems to be the year of some really amazing books. Here is a list of five books that are on the very top of my TBR pile. Have you already read any of these? Which one are you most excited about?
1.
Exit West by Mohsin Hamid
(Fiction) - Surely you know Hamid, of the Reluctant Fundamentalist fame. His new book Exist West came out this month and if I wasn't drowning in all my current reads, I would already be neck deep in this one.
About the book (from the publisher's site):
In a country teetering on the brink of civil war, two young people meet—sensual, fiercely independent Nadia and gentle, restrained Saeed. They embark on a furtive love affair, and are soon cloistered in a premature intimacy by the unrest roiling their city. When it explodes, turning familiar streets into a patchwork of checkpoints and bomb blasts, they begin to hear whispers about doors—doors that can whisk people far away, if perilously and for a price. As the violence escalates, Nadia and Saeed decide that they no longer have a choice. Leaving their homeland and their old lives behind, they find a door and step through. . . .
2.
Homesick for another world by Ottessa Moshfegh
(Short Story Collection) - Ottessa Moshfegh shot to fame when her novel Eileen was shortlisted for the Man Booker Prize last year.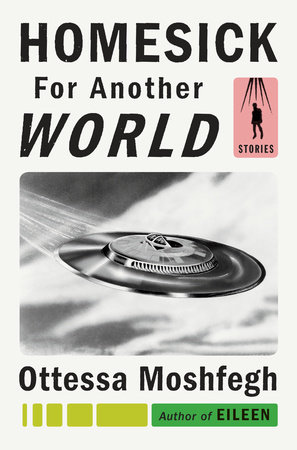 About the book (from the publisher's site):
There's something eerily unsettling about Ottessa Moshfegh's stories, something almost dangerous, while also being delightful, and even laugh-out-loud funny. Her characters are all unsteady on their feet in one way or another; they all yearn for connection and betterment, though each in very different ways, but they are often tripped up by their own baser impulses and existential insecurities. Homesick for Another World is a master class in the varieties of self-deception across the gamut of individuals representing the human condition. But part of the unique quality of her voice, the echt Moshfeghian experience, is the way the grotesque and the outrageous are infused with tenderness and compassion.
3.
The Refugees by Viet Thanh Nguyen
(Short Story Collection) - Viet Thanh Nguyen won the Pulitzer Prize last year for his novel The Sympathizer.
About the book (from the publisher's site):
The Refugees is a collection of perfectly formed stories written over a period of twenty years, exploring questions of immigration, identity, love, and family. In The Refugees, Viet Thanh Nguyen gives voice to lives led between two worlds, the adopted homeland and the country of birth. From a young Vietnamese refugee who suffers profound culture shock when he comes to live with two gay men in San Francisco, to a woman whose husband is suffering from dementia and starts to confuse her for a former lover, to a girl living in Ho Chi Minh City whose older half sister comes back from America having seemingly accomplished everything she never will, the stories are a captivating testament to the dreams and hardships of immigration.
4.
Pachinko by Min Jin Lee
(Saga) - After reading this blurb and drooling over the cover for a bit, I'm sure you'll want to get your hands on this sweeping multi-generational saga that's named after a popular japanese game.
About the book (from the publisher's site):
PACHINKO follows one Korean family through the generations, beginning in early 1900s Korea with Sunja, the prized daughter of a poor yet proud family, whose unplanned pregnancy threatens to shame them. Betrayed by her wealthy lover, Sunja finds unexpected salvation when a young tubercular minister offers to marry her and bring her to Japan to start a new life. So begins a sweeping saga of exceptional people in exile from a homeland they never knew and caught in the indifferent arc of history. In Japan, Sunja's family members endure harsh discrimination, catastrophes, and poverty, yet they also encounter great joy as they pursue their passions and rise to meet the challenges this new home presents. Through desperate struggles and hard-won triumphs, they are bound together by deep roots as their family faces enduring questions of faith, family, and identity.
5.
A Word for Love by Emily Robbins
(fiction) - This is a debut novel set in Syria on the cusp of unrest. Emily Robbins was a Fulbright scholar in Damascus, Syria when she started thinking of the story that would later become this book.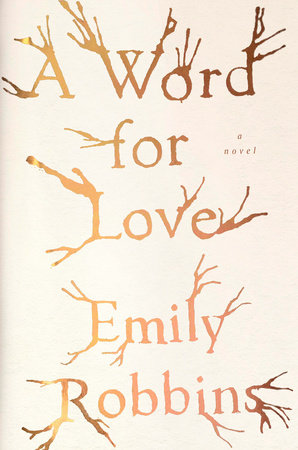 About the book (from the publisher's site):
It is said there are ninety-nine Arabic words for love. Bea, an American exchange student, has learned them all: in search of deep feeling, she travels to a Middle Eastern country known to hold the "The Astonishing Text," an ancient, original manuscript of a famous Arabic love story that is said to move its best readers to tears. But once in this foreign country, Bea finds that instead of intensely reading Arabic she is entwined in her host family's complicated lives–as they lock the doors, and whisper anxiously about impending revolution. And suddenly, instead of the ancient love story she sought, it is her daily witness of a contemporary Romeo and Juliet-like romance–between a housemaid and policeman of different cultural and political backgrounds–that astonishes her, changes her, and makes her weep. But as the country drifts toward explosive unrest, Bea wonders how many secrets she can keep, and how long she can fight for a romance that does not belong to her. Ultimately, in a striking twist, Bea's own story begins to mirror that of "The Astonishing Text" that drew her there in the first place–not in the role of one of the lovers, as she might once have imagined, but as the character who lives to tell the story long after the lovers have gone.