Book: One More Thing
Author: B J Novak
Genre: Fiction, Short Stories
My Rating: 4 Stars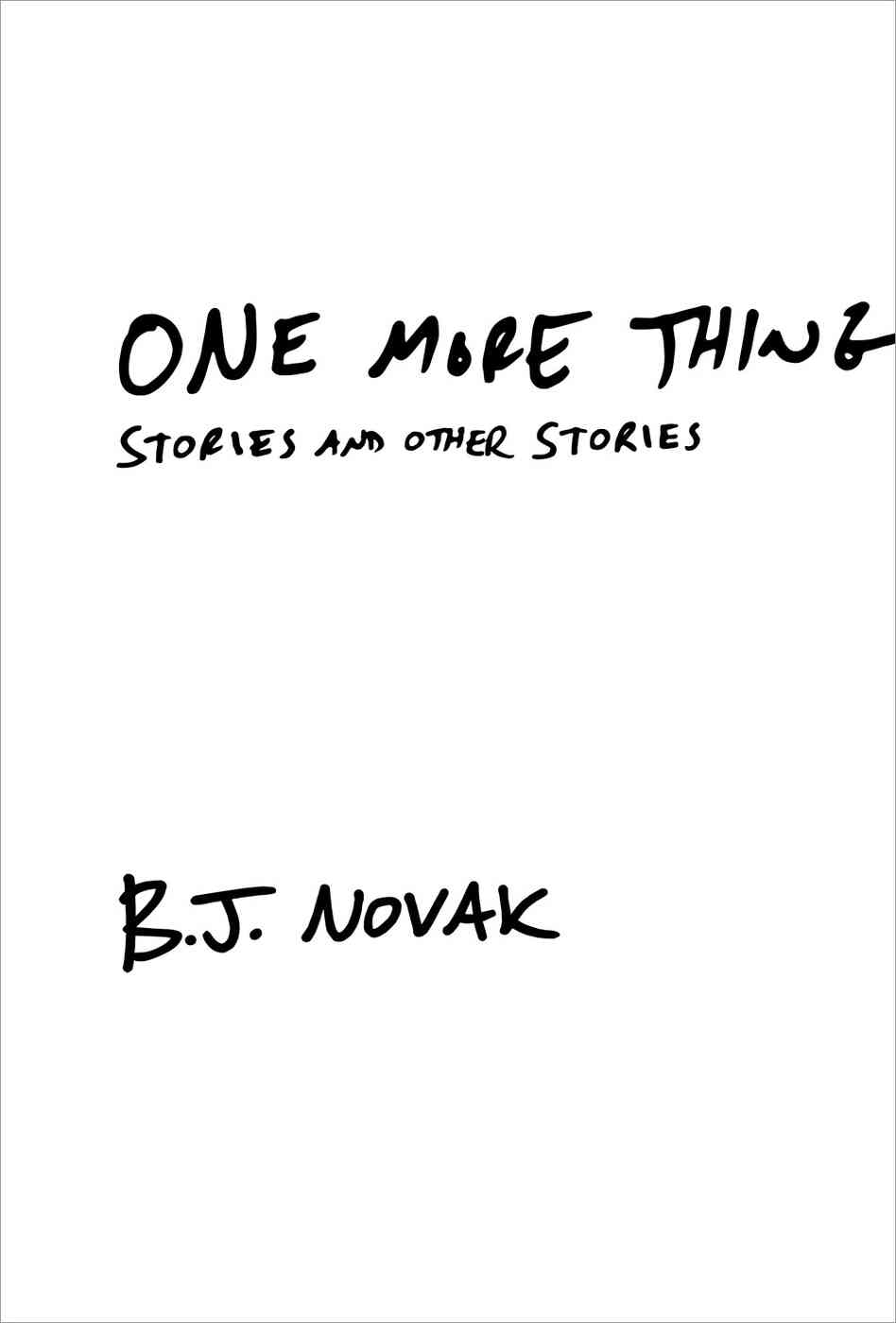 First things first. Have you seen the charming trailer for the book? In case you missed it, you can watch it now. Here:
I'm sure the trailer in itself is sufficient to make you want to read this book.But if you need a little more convincing, read on...
Like every aspiring writer, I've always wanted to start and maintain a writing journal. A book where I write every time inspiration strikes. And B J Novak's debut book read just like that to me. Yes, B J Novak. A familiar name in most households with fans of the sitcom The Office (Aah.. Ryan, the temp! sigh!). I won't deny that I had slight misgivings before picking the book up. I've been burnt before expecting much from books written by celebrities. But something about the Harvard education and the talent in screenwriting for The Office made me pick this book up and I am glad I did.
I really enjoyed everything about the book. If you are expecting short stories, you need to be aware that Novak's stories are not traditional. Some of them are just a couple of lines long.
There's no unifying theme between the stories. They are just what they are - a collection of his writing. But it is an enjoyable refreshing collection. And based on experience, I'm warning you, it's hard to put down the book. You want to keep reading "just one more" little story and before you know it, you've wrapped up the book!